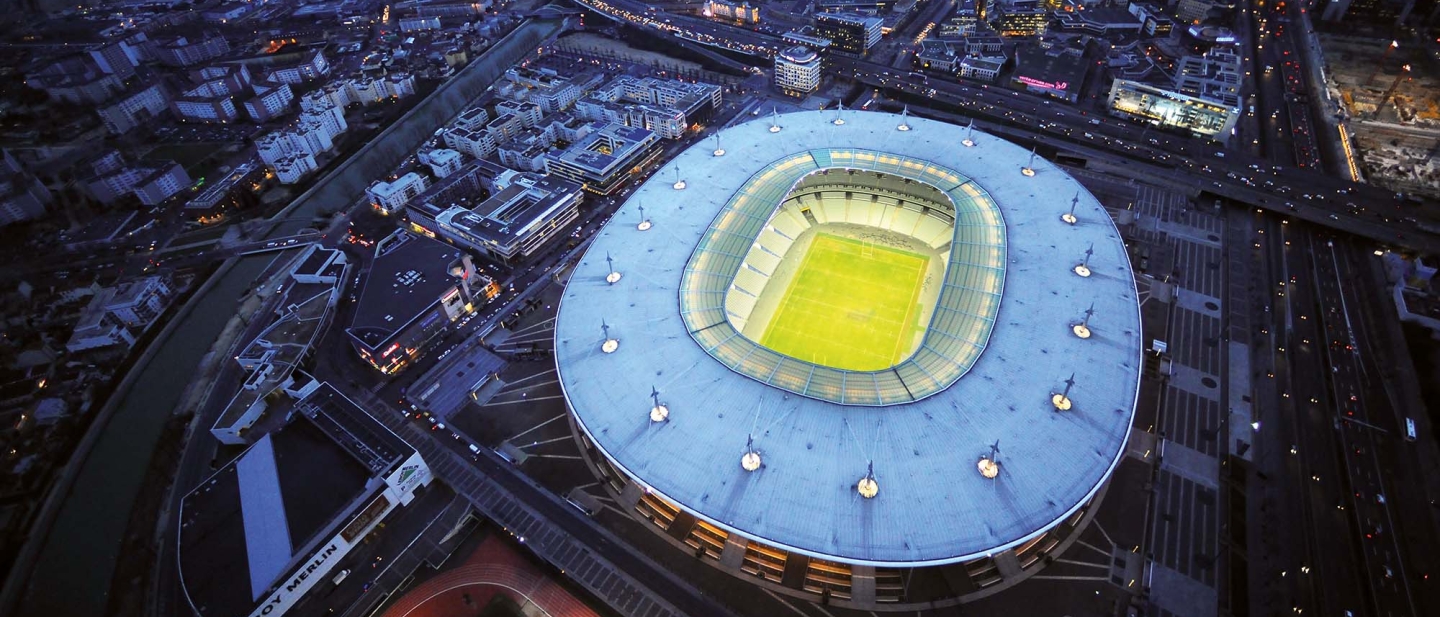 Behind the scenes at the Stade de France
Guided tour
Stade de France - Duration 1h30
Discover

your Guided tour
Enjoy an insider's tour of the Stade de France, the legendary stadium where the French team won the Football World Cup in 1998!

You'll begin your tour by visiting the stands which offer you a breath-taking panorama.
You'll enjoy the special atmosphere of the locker room and will walk through the same tunnel which players use to access the pitch. Close your eyes and imagine the excitement of the 80,000 spectators cheering on their teams at the biggest games, as if you were there.
You'll be told all about the stadium's history, its unique architecture and the stars who've appeared on its manicured pitch.

But there's more to the stadium than just football! The largest sporting and cultural venue in France doesn't just host high-level competitions; shows and other major events are also held here. The Rolling Stones were the first group to perform at the stadium.

It's a unique visit, following in the footsteps of Zidane and Mbappé, and allows you to find out all there is to know about the mysteries of the Stade de France!
Health and safety measures related to COVID-19 :
- Wearing a mask (not provided) is recommended but not compulsory.
- Do not touch anything during the visit.

Additional information :
- Because of events held in the stadium, the tour is subject to change according to security requirements in force on the day of your visit. Depending on events, the visibility of the stadium lawn can not be guaranteed.
- Touristic pass holders please contact our booking service : 0 825 05 44 05.
- There is a reduced rate for families. This rate is applied for families with 2 adults + 2 children.
- For security reasons, your bag will be searched before you enter the stadium. Please aim to arrive 30 minutes before the scheduled start of your visit. Baggage and bulky items are not allowed.
- Please note : All latecomers risk missing the tour.

Stade de France® - Macary, Zublenaet Regembal, Costantini - Architectes© ADAGP - Paris – 2016 ©F. Aguilhon - C. Jamet
Coffea or/and restaurant inside
Address
Stade de France
93200 Saint-Denis
Access
Métro : Saint Denis Porte de Paris (ligne 13)
RER : La Plaine Stade de France (RER B) ou Saint Denis La Plaine (RER D)
Bus : 139, 153, 173, 255, 350