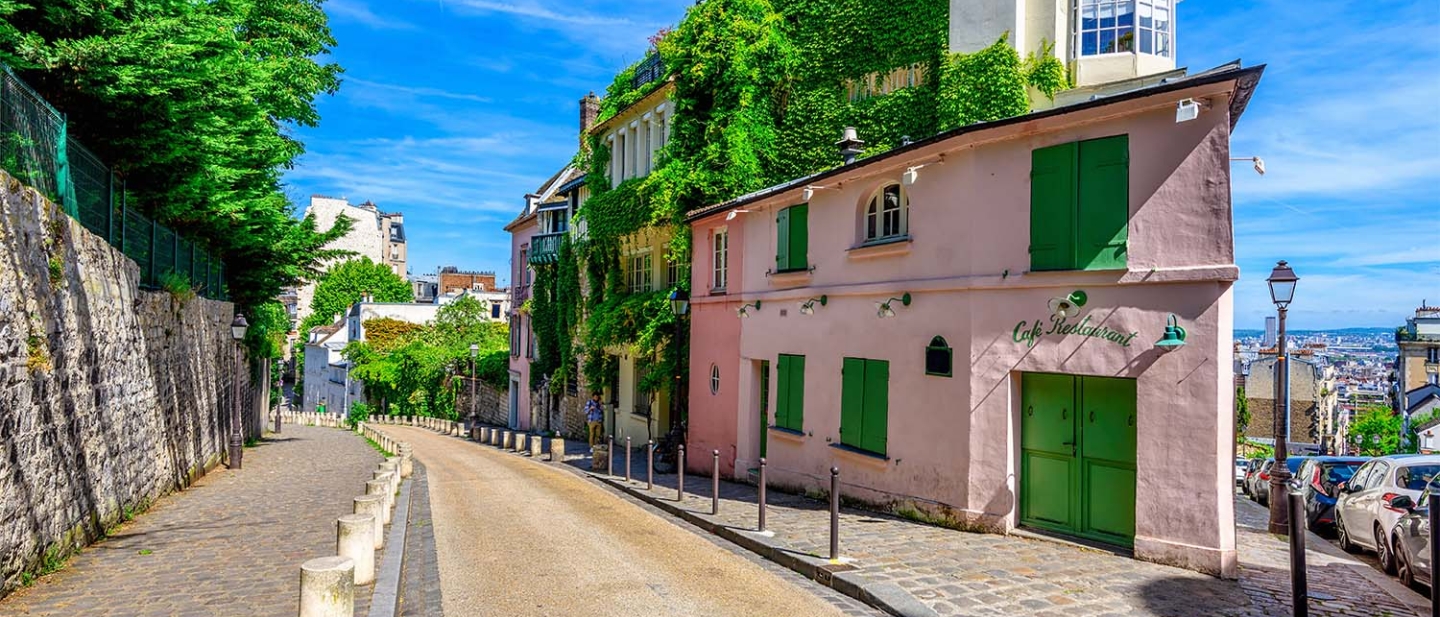 Stroll in the heart of Montmartre
Guided tour
Parisian districts - Duration 1h30
Discover

your Guided tour
Your guided tour will start near the all white Sacre-Cœur, a recently constructed basilica (1914), the curious and eclectic neighbour of the Saint Peter of Montmartre Church, who oddly enough, is its opposite: one of the oldest in Paris (1147), purely Roman and discreet. You will then continue your visit by going to the Place du Tertre, the centre of the village and the haunt of caricaturists, and onwards to the Place Jean-Baptiste Clement, author of the famous "Temps des Cerises" ("The Time of Cherries"). You will go back down through the Espace Salvador Dali, which retains more than 300 productions of the artist and then you will pass by the vineyard of the Clos du Montmartre, until the cabaret of the Lapin Agile, that symbolises the bohemianism that was present here at the beginning of the 20th century.

Added to the city of Paris in 1860, Montmartre is an erstwhile village. Home to many artists (Toulouse Lautrec, Van Gogh, Picasso), it is a mecca not only of culture and religion (Basilica of the Sacre-Cœur), but also of wine (Clos Montmartre). If you need a delightful break from the relentless noise of the French capital's traffic, enjoy wandering in the pedestrian streets, loose yourself in its many stairways, and listen to a concert, near the Place du Tertre.
Health and safety measures related to COVID 19:
Wearing a mask (not provided) is recommended but not compulsory

Practical information :
- Meeting point : at the exit of metro station Abbesses (metro line 12)
- In case of bad weather, Cultival may postpone the visit.
- Comfortable shoes are recommended.
Scholar level(s) : Collège, Lycée
Access

Parisian districts
Address
Parisian districts
Paris, 75000
Access
Metro, RER et bus inside Paris